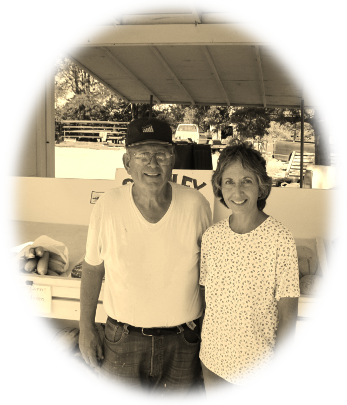 Charlie and Mary Stahley
Stahley Melons is owned and operated by Charlie and Mary Stahley.  
We are located in Northeast Colorado in Merino.  We grow watermelon, cantaloupe, and sweet corn.  
Our produce is homegrown and hand picked for the best quality.
Meet Our Staff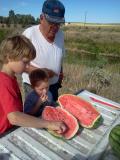 Here we have Charlie doing a taste test of the watermelon with his grandsons Caleb and Daniel.
This is one of the wonderful benefits of   
helping out on the farm.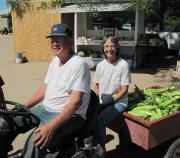 Here are Charlie and Mary with a load
of corn for the stand.
Customer Comments have been, "this is the
best corn I've ever had!" and "it is so sweet and delicious!"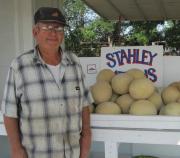 After a long day's work, the stand is full again,
and a day's accomplishment is done.  
Whether it is watermelon, cantaloupe, or sweet corn, we have some of the 
best produce in Northeast Colorado. We are here to serve you
and meet you with excellence.